Recap: Helsinki Education Week
An inspiring week filled with meetings, workshops, school visits, wining and dining, and a premier education conference!
Helsinki → Bali. Day 69.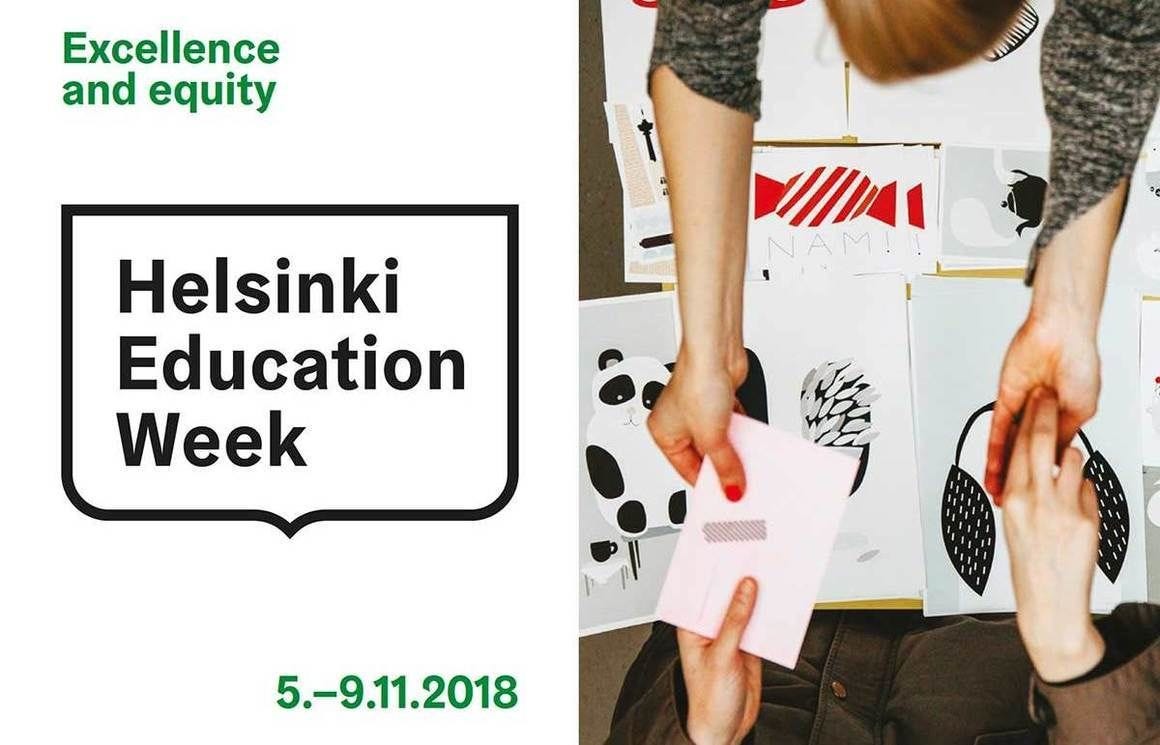 I apologize for the lack of posts recently. It's not out of a lack of doing — in fact, it's quite the opposite. I've been so busy as of late that it has felt like a burden to keep this up to date.
This newsletter has taken on shifting purposes as my journey has progressed. It was initially intended to keep friends and family in the loop during my year around the world. Within the first few days of travel however, the personal value became apparent. The initial overwhelming nature of the drastic change in lifestyle sent me on an emotional rollercoaster. This outlet allowed me to synthesize and make sense of all that was flooding my head. During days of struggle, writing allowed me to find perspective and clarity.
Since then however I've grown accustomed to the novelty and ever-changing pace of my daily life. I thus saw this medium as less imperative to my sanity. In fact, I saw it as a detriment in light of my never-ending activities. I learned from a burnout early on that finding time to do nothing was critical. I perceived downtime as reading books, watching TED Talks, and writing frequently, but this didn't give my brain enough space to efficiently process all that was going on. 
Amidst a 20 hour flight, I now have a moment to reflect and see a newfound value of this medium. As one teacher noted in the final moments of the week, educators in the digital age should feel an obligation to share their understanding with the world. Given the stunning nature of the previous weeks it would be a shame not to do just that.
---
The excitement that has stayed with me throughout my time in Helsinki is reminiscent of when I was kid at Disney World. You often go to see your favorite superhero and I've built up Finland to be that educational figure for me. Experiencing it first hand with such depth left a smile on my face and a strut in my step throughout.
In a later post I will give a nuanced analysis on the success of the system and the innovations happening within it, but as the events are fresh in my mind, I simply want to summarize my amazing last few days.
This week was the first annual Helsinki Education Week. In conjunction with HundrED, an organization that shares inspiring innovations in K12 education, the city arranged a multitude of events. These ranged from from school visits, to panel discussions, to interactive workshops — all for free. This was an important move from the educational world leader as it exemplified a valuing of collective change-making. Finland understands that the international attention they have received and the quality of its system makes it a perfect hub to bring the global community together, so that all actors can add value to their respective educational context. 
Tuesday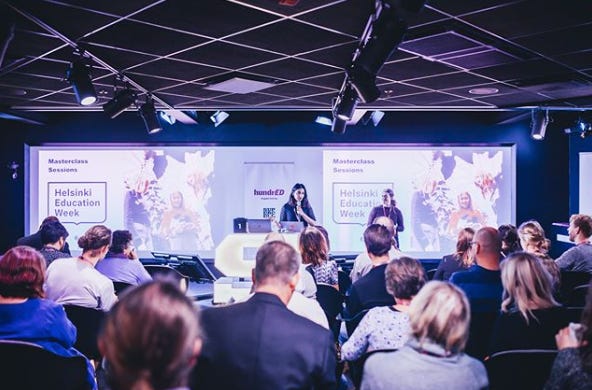 I began the madhouse of a week with a Masterclass hosted by HundrED. The day consisted of ample networking opportunities and an array of 30-minute presentations led by several of this year's selected innovators. Among my favorites:
In the middle of this Masterclass I snuck out for several hours to observe a "phenomenon-based" activity at a school in the neighboring city of Espoo. These interdisciplinary learning inquiries, or phenomenons, are mandated in the new Finnish curriculum (although not as much as I hoped in practice). The 6th graders were building schools of the future by combining sustainability, architecture, engineering, and ancient history. To get a deeper understanding the teacher invited one of the architects of their incredible school to talk about his work. This was a great way to make their learning relevant and fun.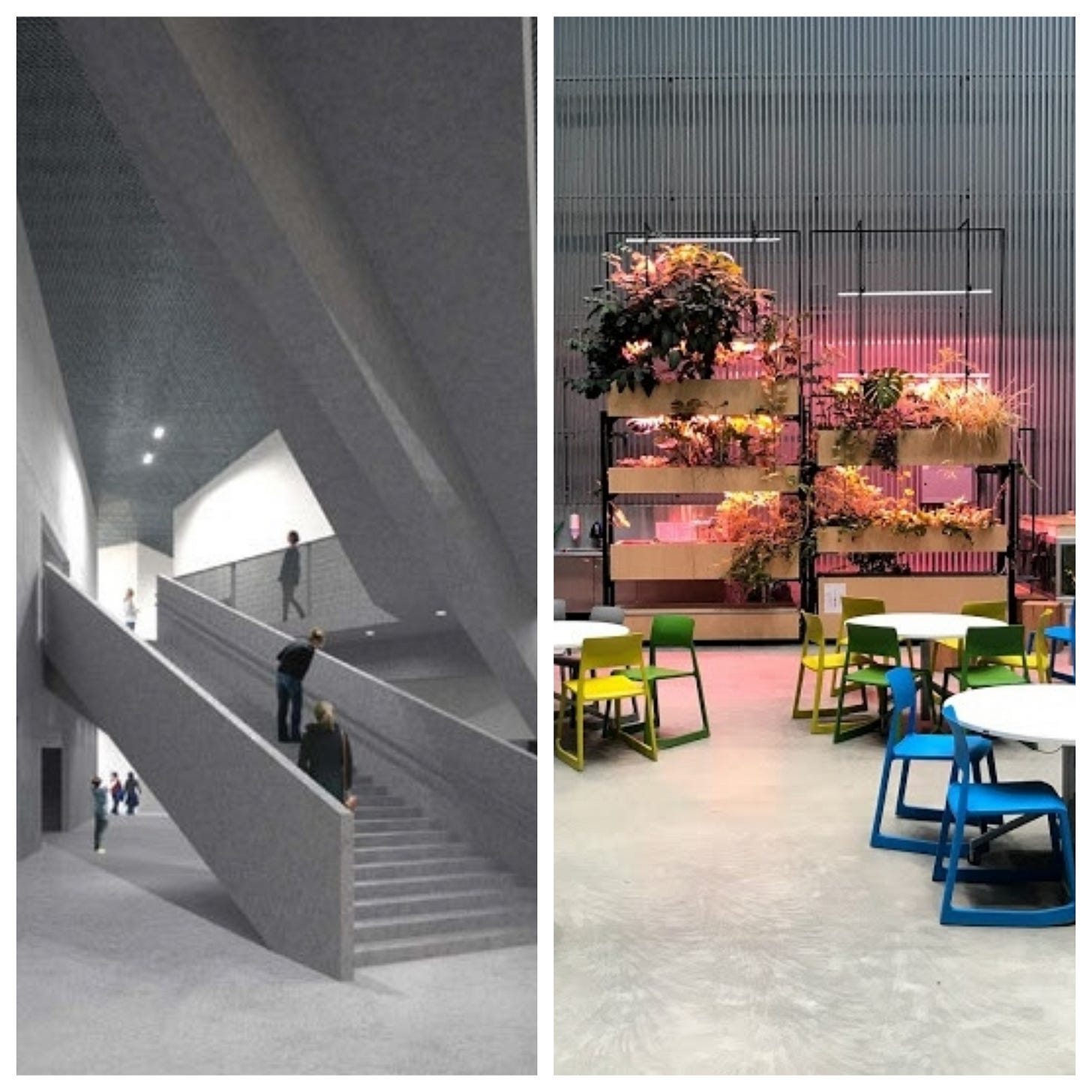 After six hours of bouncing back-and-forth between the Masterclass and school, little did I know that my day would be less than half-way over. I signed up for an hour-long conversation called "Enlightening hearts and minds with immersive storytelling" hosted by Lyfta. The Finnish EdTech company brings immersive VR storyworlds into the classroom to humanize those across the world. When I showed up to their office, I was told that I was the only person to officially sign up for the event, but that several of their friends and co-workers would be joining us shortly. After an hour of great conversation with one of Lyfta's founders, Serdar, an energetic group from his original home in the UK showed up. One immediately asked for gin, wine, and champagne as she entered the door, which would set the tone for the night.
The "hour-long presentation" would turn into eight hours of some of the best conversation I've ever had. The small group of teachers, education specialists, CEOs, filmmakers, an atheist theologian, and I gathered around a table and touched on seemingly every global issue out there. Every so often we'd enter a stunning storyworld that positively brought humans to life and created opportunities for empathy and deep conversations. My favorite was a four-minute look into the Ethiopian village of Awraamba, a self-sustaining community that locals created after understanding the danger of their dependency on the influx of foreign aid.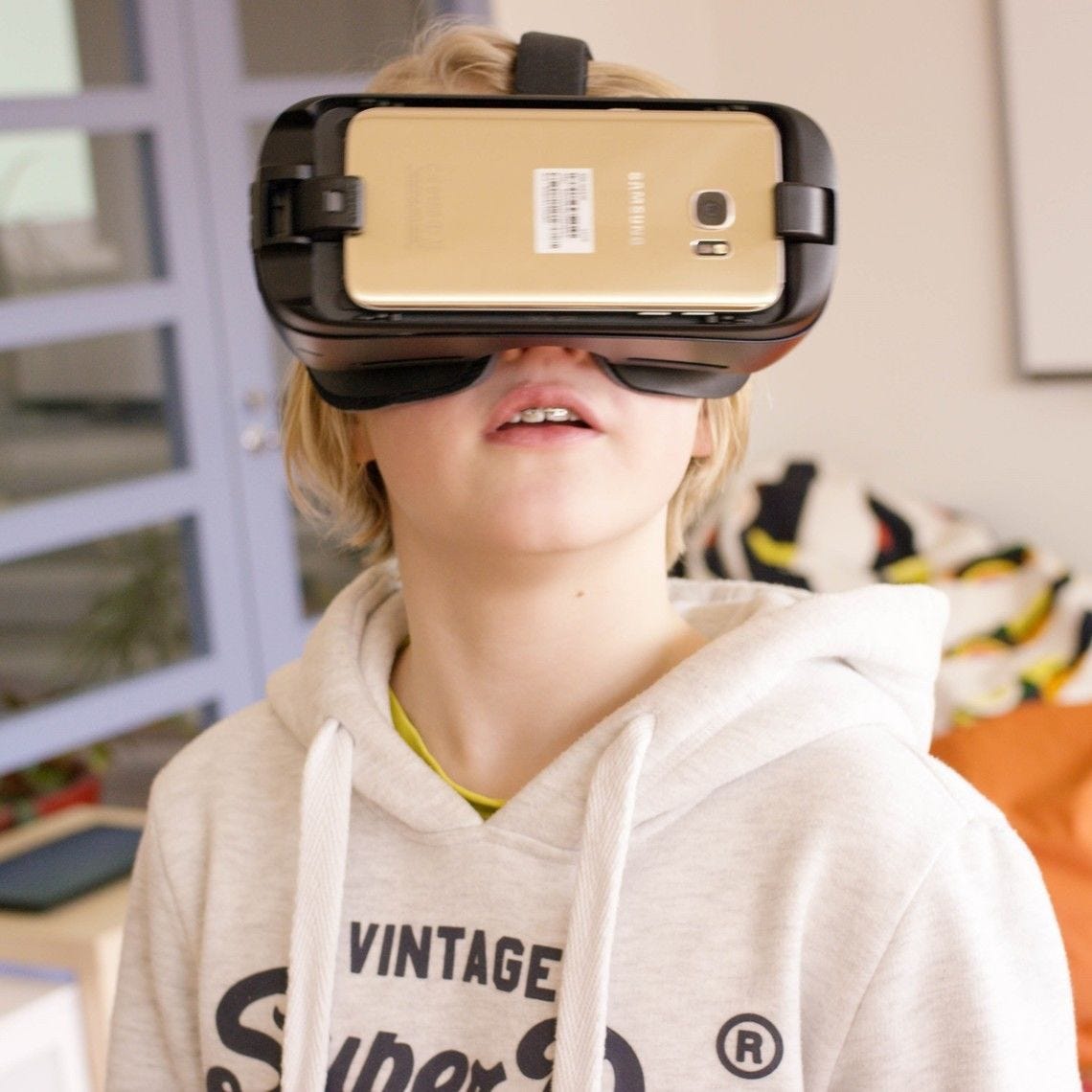 Lyfta is a shining example of the power that digital platforms can bring to the classroom. Especially as I think about the US, we live in a time where we are incredibly divided out of a lack of compassion and empathy for one another. Discrimination is never commendable, but its roots are understandable in homogenous communities or in learning environments that fail to develop global awareness in meaningful ways. Yet with digital tools at our fingertips these should no longer be acceptable excuses. Kids are not responsive to traditional history or social studies textbooks, but humans are wired to remember stories. They are the best way to inspire empathy and I commend Lyfta for creating a beautiful platform for humans around the world to tell their stories.
Wednesday
I started the next morning off at Kalasatama Comprehensive School. This two-year-old school is renowned for its unique physical learning environment which supports the new curriculum. Play, movement, and differentiation were at the heart of the activities. The 1st graders danced to Finnish folk songs about the body parts and older students moved every 10 minutes between digital math games, brain teaser puzzles, and multiplication tables.
The majority of teachers and administrators were in support of the open, flexible learning spaces, but one noted that it could be distracting depending on the activity. We asked the school psychologist about the relationship between attention deficits and this environment, but she noted that it's too early to understand the association.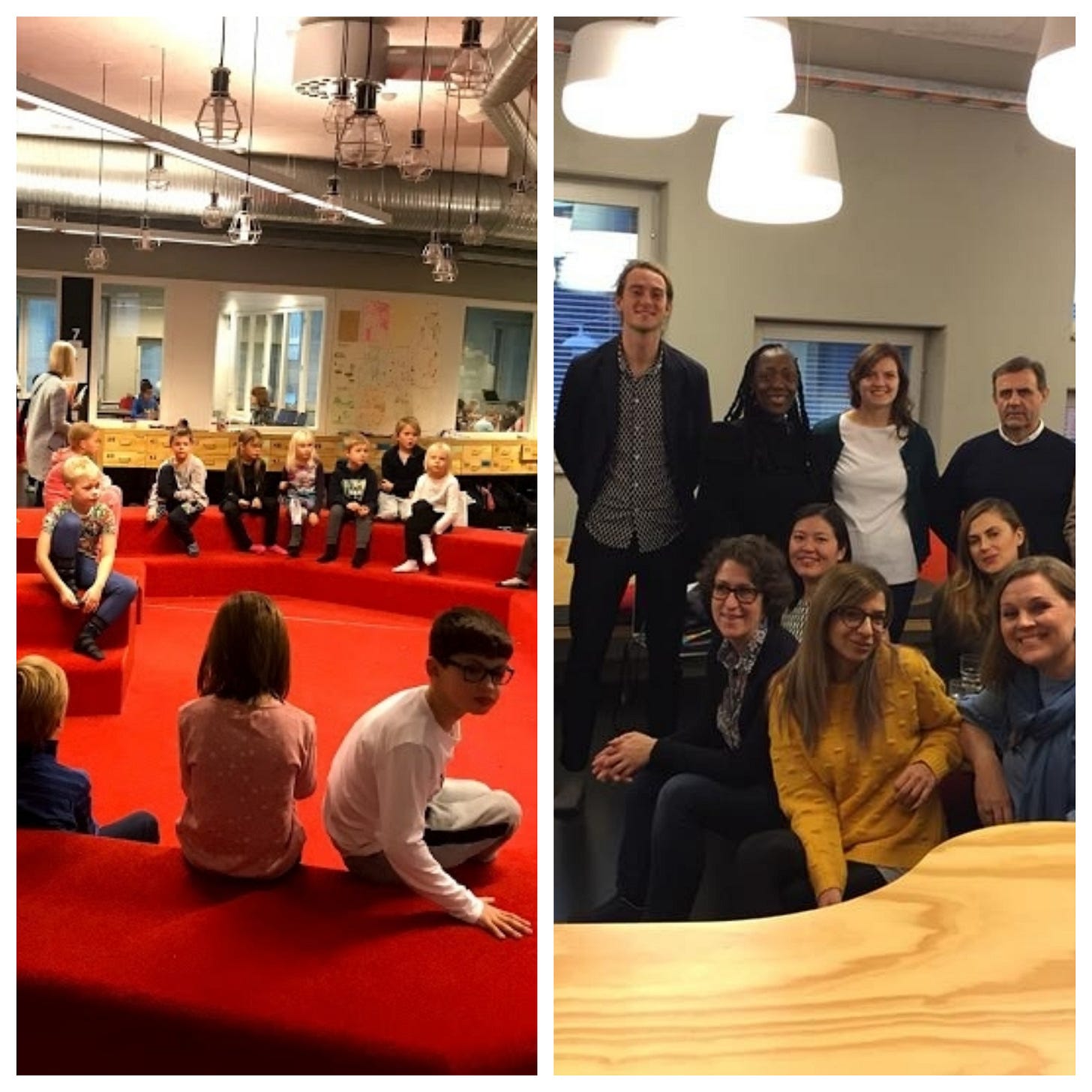 I then immediately headed to a meeting with Pekka Peura, who is considered a bit of a local superstar in the Finnish education realm. The former Math and Physics teacher was frustrated with the development of his students, so he created an array of 11 tools to increase performance. He explained to me that students behave and are motivated based on how you assess them. He thus got rid of graded tests because students would only study a day or two before an exam. What he created instead was a comprehensive list of learning objectives shared via google forms that students would intermittently self-assess. For instance, it could range from, "I feel that I could teach this," to, "I don't understand this." His other tools are all posted in his website, which you can use google translate to understand. 
Peura is also the founder of Startup High School — a virtual entrepreneurial studies program that is divided into 1) thinking skills, 2) making ideas real, and 3) acting by plan. The platform connects with high schools to make the digital course that students do independently worth a credit. The modules are made up of interviews with famous persons within the local context, where they are asked a variety of questions related to one or more of the aforementioned themes. The students then answer questions about their takeaways and the potential relationship to their lives. They are often broad, philosophical inquiries such as, "What does success mean to you?" After completing all of the courses, students create a project that is shared on the site and which is given feedback by their peers.
Shortly thereafter, HundrED hosted a brief kickoff event where they officially announced this year's innovations, more networking occurred, and then we headed to restaurants they rented out for all the attendees to wine and dine on the eve before the summit. These dinners were undoubtedly some of the best parts of the week as they enabled deeper conversations than the conference sessions allowed for. I also couldn't have asked for a better group of peers. This night I sat with:
Think Global School: A traveling high school where students live and learn in four countries a year. Combining its learner- and project-centered activities with travel allow students to make strong connections between their education and the world around them. I could also listen to their founder, Jamie Steckart, tell stories all night long.

Trix and Trax: The Venezuelan based organization helps students discover and develop talents in arts, music, dance, and sports through peer learning — from zero-to-hero. These performances are then shared in a controlled social media platform to be recognized amongst their peers.

HD Lee is a young Professor of Psychology who is preparing to launch an organization to help youth find meaning, purpose, and love for life. His work has clear parallels to my project's investigation of purpose and personal identity development.
Thursday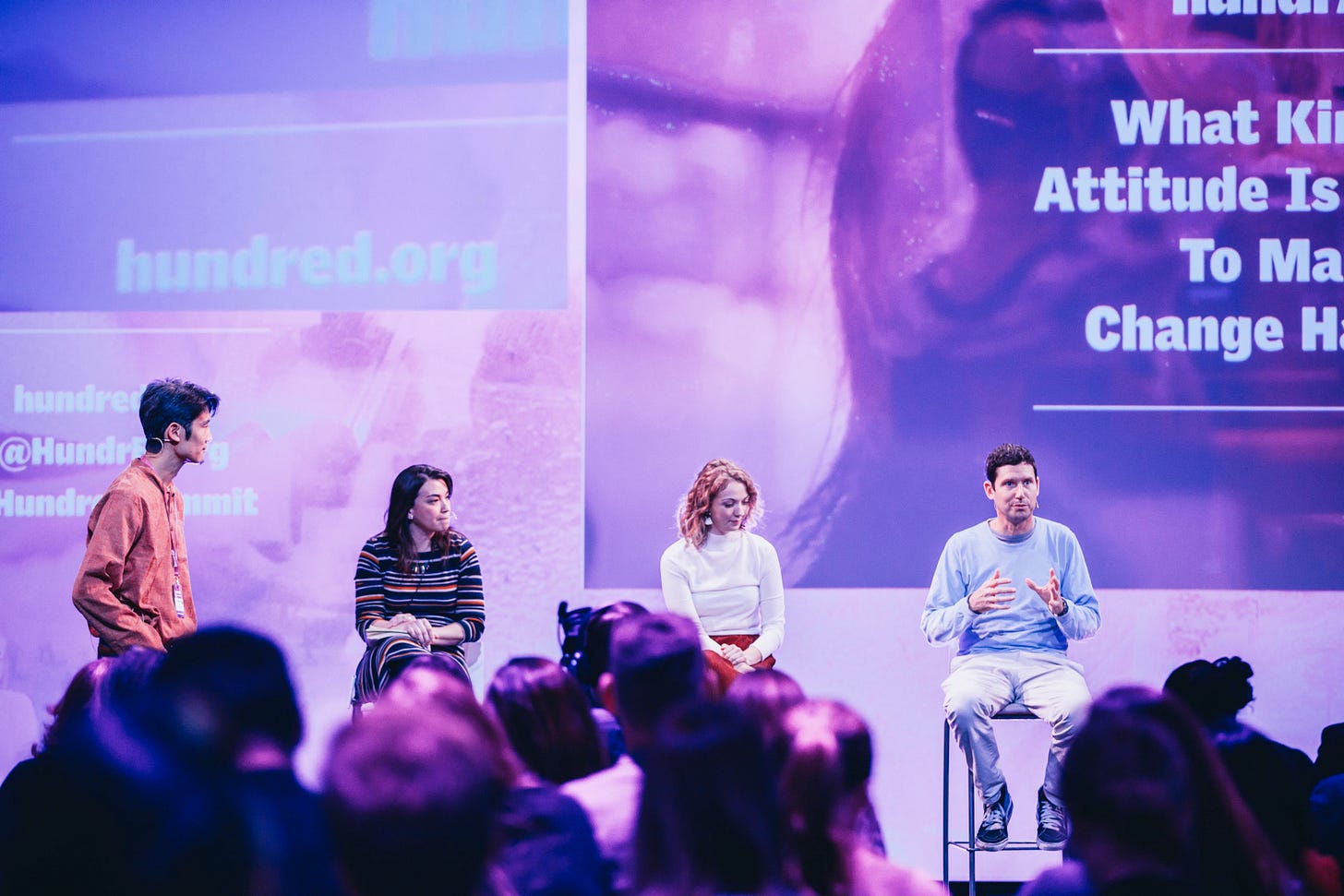 The following morning marked the beginning of the HundrED Summit at Nokia's Executive Experience Center. Technically, I wasn't invited to the private two-day conference, but I convinced the founder to unofficially let me come to all of the events. Sweet deal. The day was kicked-off by the famous Pasi Sahlberg, who schooled us on an educational history lesson. His point was that many of the underlying learning innovations are not new ideas, we just didn't listen to the people that presented them before — so we can't make the same mistakes going forward. More presentations, panel discussions, and interactive break-out sessions filled the rest of the day. The primary goal was to move away from the why and what of education and get to the how. Moving from local silos to global collaboration and putting student voice at the center of the change were my broad takeaways.
Later that evening we were bussed to a "secret location" for dinner. It ended up being in a school that they transformed to look like a fine-dining establishment. The top up-and-coming Finnish chef created an unbelievable meal and we were welcomed by members of the City's Student Council and the Mayor of Helsinki. One quote stood out to me from the Mayor, "Finland's goal is not to create the best, best schools, it is to create the best, worst schools." Put another way, families can rest assured that no matter where they live, their child will receive an excellent education.
I once again lucked out with who I dined with. I had to pleasure to sit next to two principals from Helsinki's most renowned schools, the other co-founder of Lyfta, and the manager of World's Largest Lesson — which teaches the Sustainable Development Goals (SDGs) in a purposeful and interdisciplinary manner to bring about actionable change. We talked about the historical formation of Finnish education and the influence of the church, debated how structured student free-time should be, discussed the importance of global awareness in a homogenous society, and much more. I can't stress how grateful I was for these conversations and the relationships I made with these folks.
Friday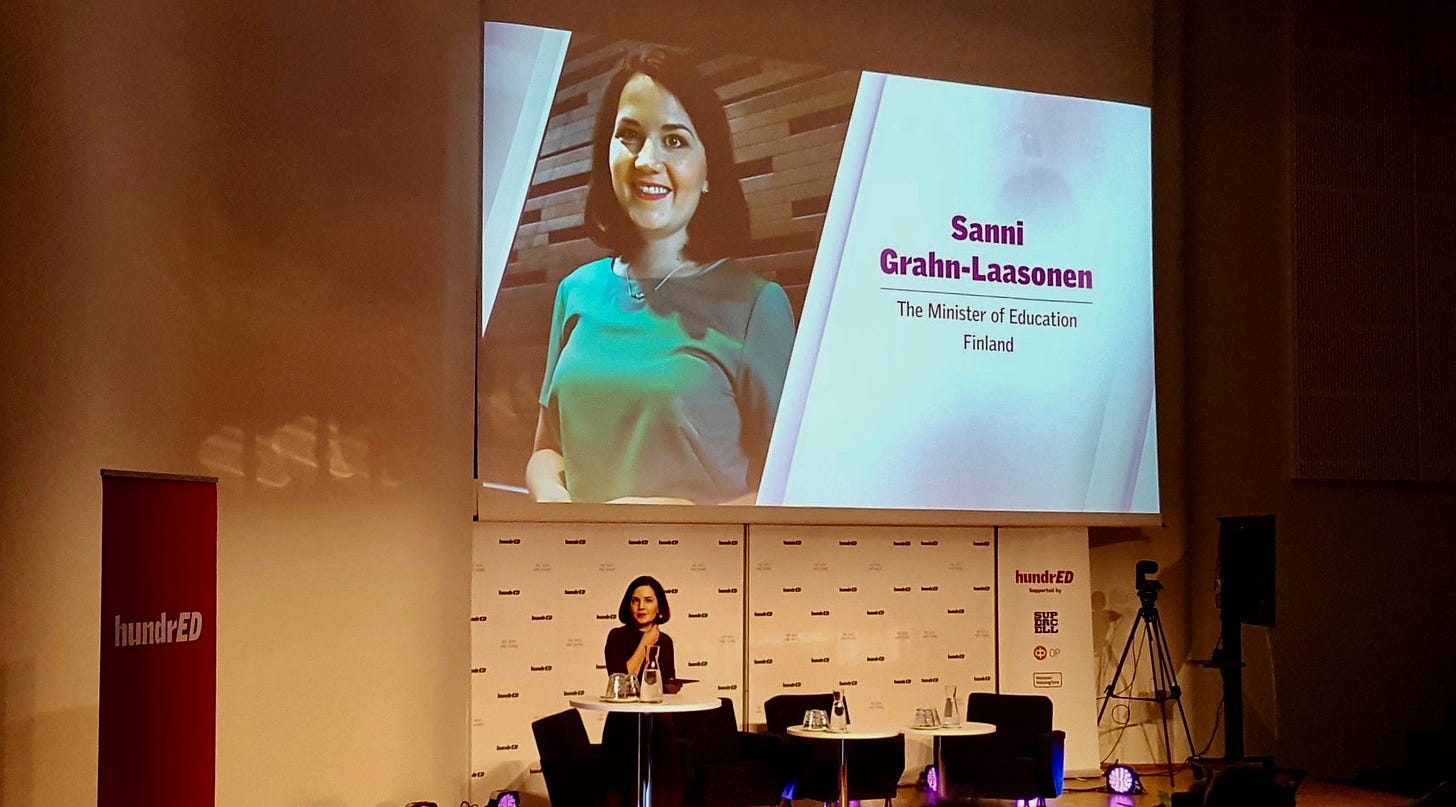 The next morning marked the final day of the HundrED Summit. Friday's events were great because they seemed more practical to me than the previous day's general takeaways. Three events stood out in particular. The first was facilitated by a panel of teachers discussing ways to promote well-being in the classroom. One provided actionable ways to turn routinized tasks into creative ones, another talked about finding the right support group, and a third guided us through mindfulness activities.
Another discussion was led by the CEO of Supercell, a Finnish company who has built some of the world's most popular digital games. He noted that the shift towards success only happened when he decided to flip their organizational structure so that he would become the world's least powerful CEO. He thus allocated major creative and decision-making power to small "cells." Despite the difference in industry, there were clear parallels to education. It is imperative to shift our school cultures so that students are put at the forefront of their learning.
The third aspect I truly enjoyed was an inquiry posed by Saku Tuominen, the founder of HundrED. In a panel consisting of major players providing funding to educational leaders, he asked, "If you had $100 million to make a major change in education, how would you spend it?" Given the few seconds they were given to formulate a response, the panelists understandably failed to provide specific answers, but I'd love if everyone thought about this question themselves.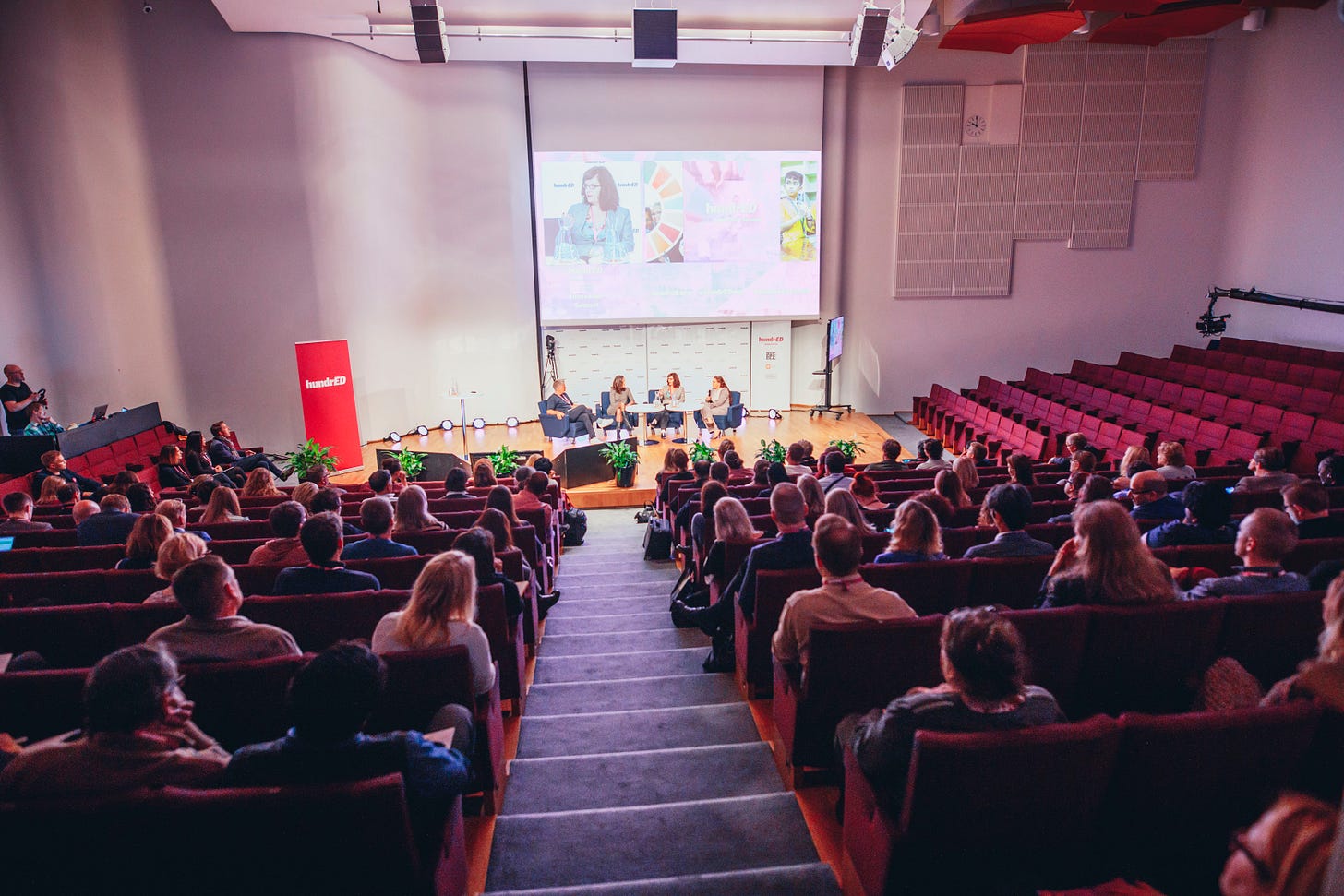 If there was one minor drawback about this conference, it was somewhat representative of these responses. Even though the noble goal was to move from the why and what of education to the how, the messages underlying the how seemed a bit broad at times. Some counterarguments might be that education isn't a one-size-fits-all approach, too much specificity would mitigate potential for local adaptation, and that it requires an entire culture shift which is contextual and too big to tackle. I agree with this, but I still think there could have been more tangible-oriented inquiries like the one Saku raised.
When thinking about the personal value the summit provided, it thus wasn't the content or innovations — things that were largely available on HundrED's website — that most stood out to me. Rather, it was the opportunities for social capital that was facilitated beautifully by HundrED in collaboration with the City of Helsinki.
At the wrap-up lunch it was strange saying goodbye to everyone because it truly felt like we had become a family. I built global relationships that I'm confident will extend far beyond the summit. In fact, I now plan on visiting a handful of the innovators in their respective countries during the remaining chunk of my journey!
What's crazy to me is that this was just four days out of a month filled with action in Finland. In the upcoming posts I'll talk about my experiences in the weeks prior. I'll also discuss about the purpose of education in light of the Future of Jobs report, my thoughts on the implications of PISA, and details about the factors underpinning Finland's success: notably a culture of trust and networks of collaboration which are foundational to their teacher quality and ability to implement innovations at scale.
Stay tuned!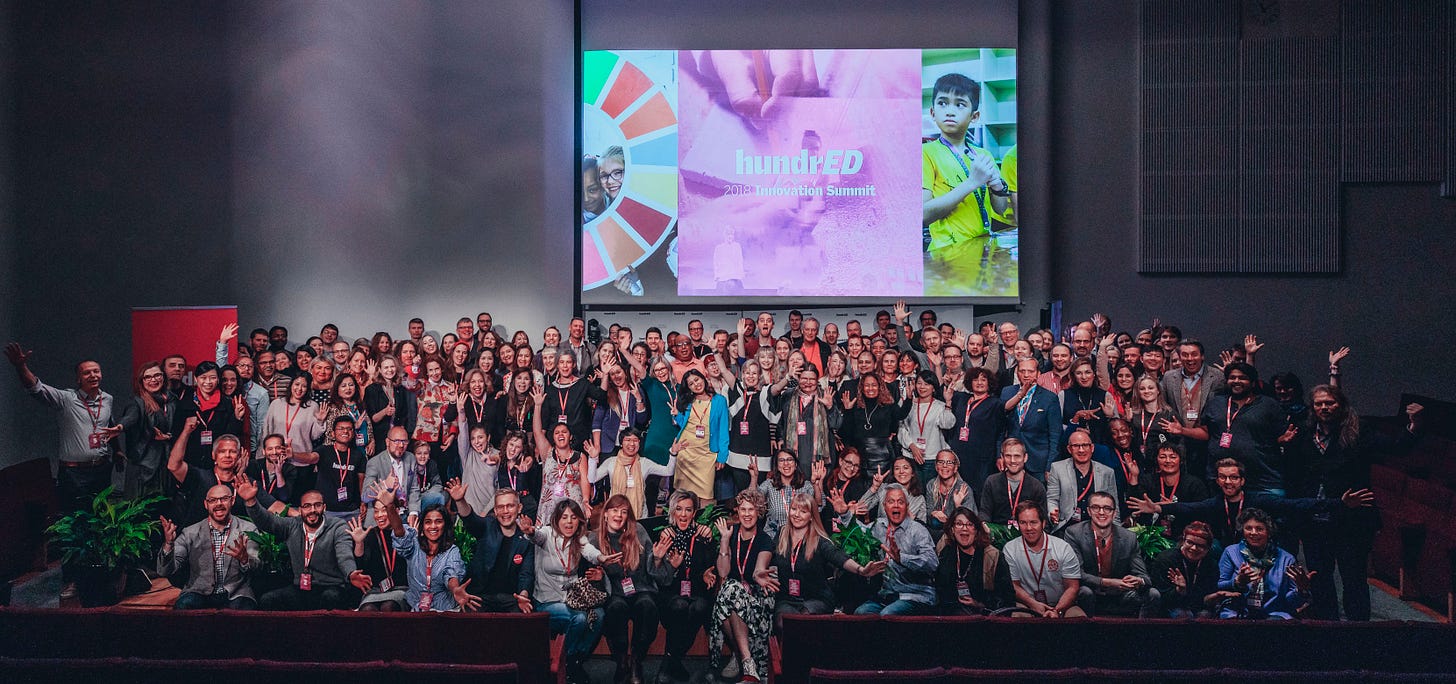 If you enjoyed the post:
Please give it a like so I feel some self-gratification and know that I'm not writing these for nothing;

Leave a comment or discussion question if you have any thoughts, as I'd love to make this a forum where people across the world can connect;

And share it with others you think may be interested.
Thank you!
Joe